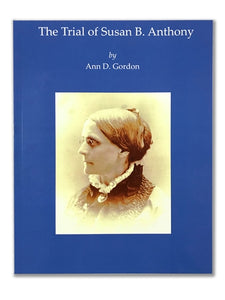 In November 1872, Anthony and 14 other women were arrested in Rochester, NY, for illegally voting in the United States election. The only reason their votes were deemed illegal was because they were women. This concise, historical account follows Anthony from her registration to vote through her trial. Anthony's famous speech "Is it a Crime for a US Citizen to Vote?" is included.
As the country approaches the 100th anniversary of the ratification of the 19th Amendment to the US Constitution, which prohibits states from denying or abridging the right to vote on the basis of gender, the case of United States v. Susan B. Anthony remains a significant milestone in the quest for gender equality.
Ann D. Gordon is research professor emeritus in the department of history and editor of the papers of Elizabeth Cady Stanton and Susan B. Anthony at Rutgers University. She wrote The Trial of Susan B. Anthony for the Federal Judicial Center.