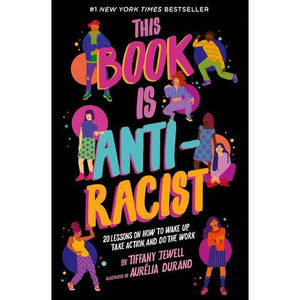 by Tiffany Jewell, illustrated by Aurelia Durand

#1 NEW YORK TIMES BESTSELLER

Recommended by Oprah's Book Club, ESSENCE, We Need Diverse Books, ellentube, Brit + Co, PureWow, Teen Vogue, Time, New York, USA TODAY, and TODAY.com

Now available: This Book Is Anti-Racist Journal, a guided journal with more than 50 activities to support your anti-racism journey


Who are you? What is racism? Where does it come from? Why does it exist? What can you do to disrupt it? Learn about social identities, the history of racism and resistance against it, and how you can use your anti-racist lens and voice to move the world toward equity and liberation.