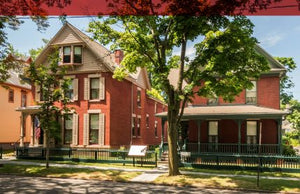 Susan B. Anthony said,
"Nothing gives me greater pleasure than welcoming guests into my home. Think of all those who have welcomed me all these years!" 
Your gifts are needed for the tangible things like heat, light, air conditioning, paint, and toilet paper, and the dedicated staff who coordinate it all to assure that we are providing the most effective programs and professional care for the invaluable items in the Anthony Museum's collection. Please help keep Susan B. Anthony's vision alive and relevant with a generous gift today!